Old Africa books are well-told stories in the same tradition as the shorter pieces
our readers have come to enjoy from the pages of Old Africa magazine.
check out our titles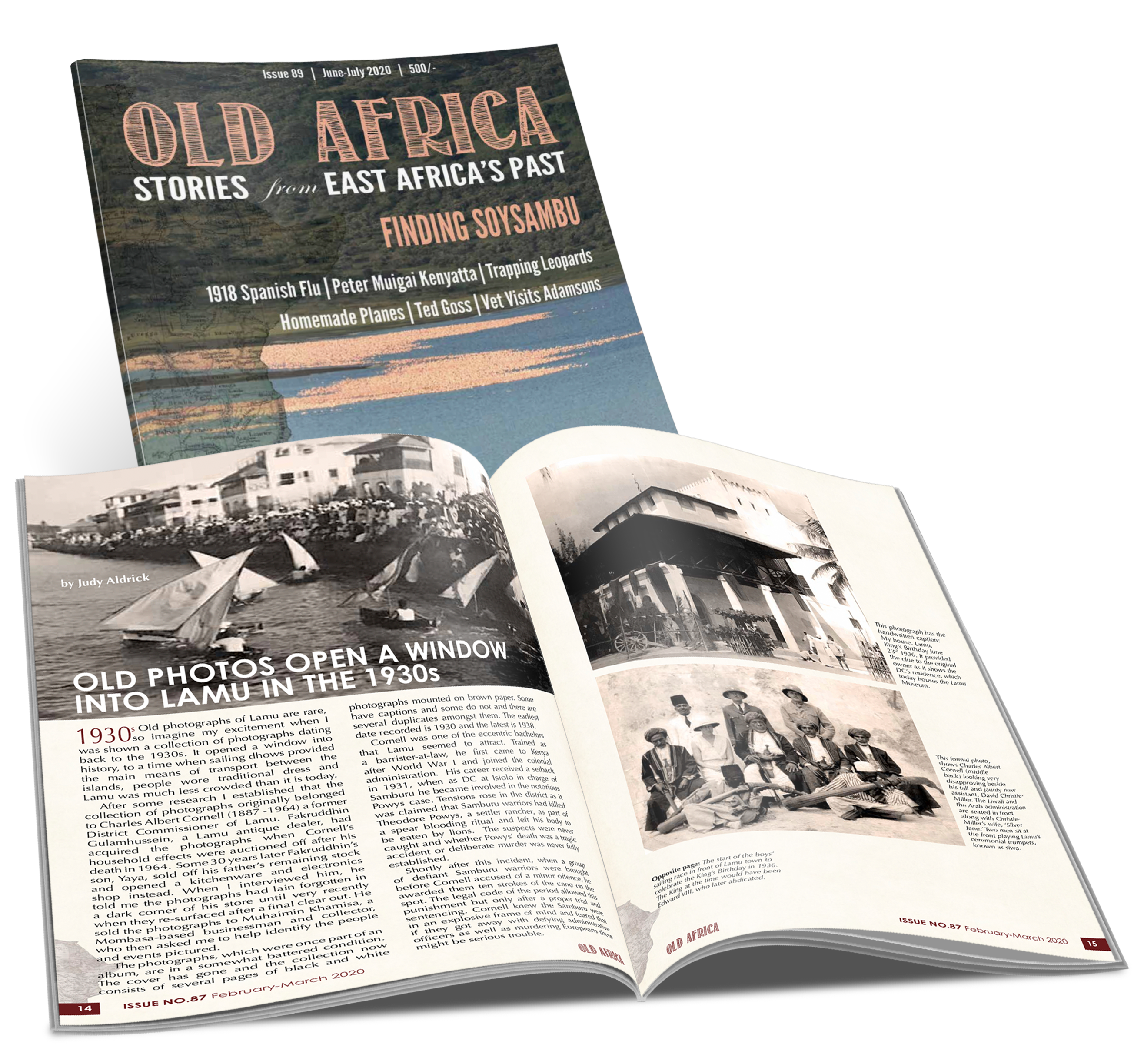 Old Africa magazine seeks to tell the story of East Africa's past through well-written stories and vintage photographs. Founded in October 2005, the first issue featured a story about the Royal Navy's ill-fated attempt to launch a naval presence on Lake Rudolph (now Lake Turkana) and an account of the Kedong Massacre. Since then the magazine has published stories and photos from Kenya's diverse ethnic groups – African, Asian and European – to preserve East Africa's history. 
---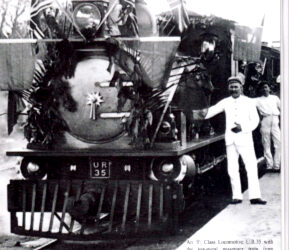 From Company to Colony: the 1890s in Kenya   When it became clear that a commercial company could no longer control Kenya and Uganda (called British East Africa before 1920), the British government took over the administration of the area. In the mid 1890s they adopted the officials of the Imperial British East Africa Company, who were already in situ, and they were a motley lot. One was an illiterate Maltese sailor called James Martin, who managed to get by when a kindly Goan clerk taught him to sign his name; he became a rich merchant in Uganda. There was the one-armed Eric Smith and his assistant W P Purkiss, who loved his pet parrot; both of them laboured to build Fort Smith a few miles from where Nairobi now stands. Purkiss made the bricks from local baked earth. The mad Francis Dugmore was a thorn in their sides – once he sent James Martin's wife an elephant foot as a delicacy for her table. Then there was Frank Hall, for whom Fort Hall was named, an active man who got on quite well with local Africans and liked to be out in the field. In contrast was penpusher and meticulous organizer John Ainsworth who tried to set up proper systems of government and was resented by his colleagues as a 'counter-jumper' (that is, not a gentleman, but of a commercial background). These people had to persuade the local Africans to honour the British Queen Victoria, about whom they knew nothing. An 'F' Class Locomotive UR 35 with the inaugural passenger train from Kilindini Station to Voi in...