Old Africa books are well-told stories in the same tradition as the shorter pieces
our readers have come to enjoy from the pages of Old Africa magazine.
check out our titles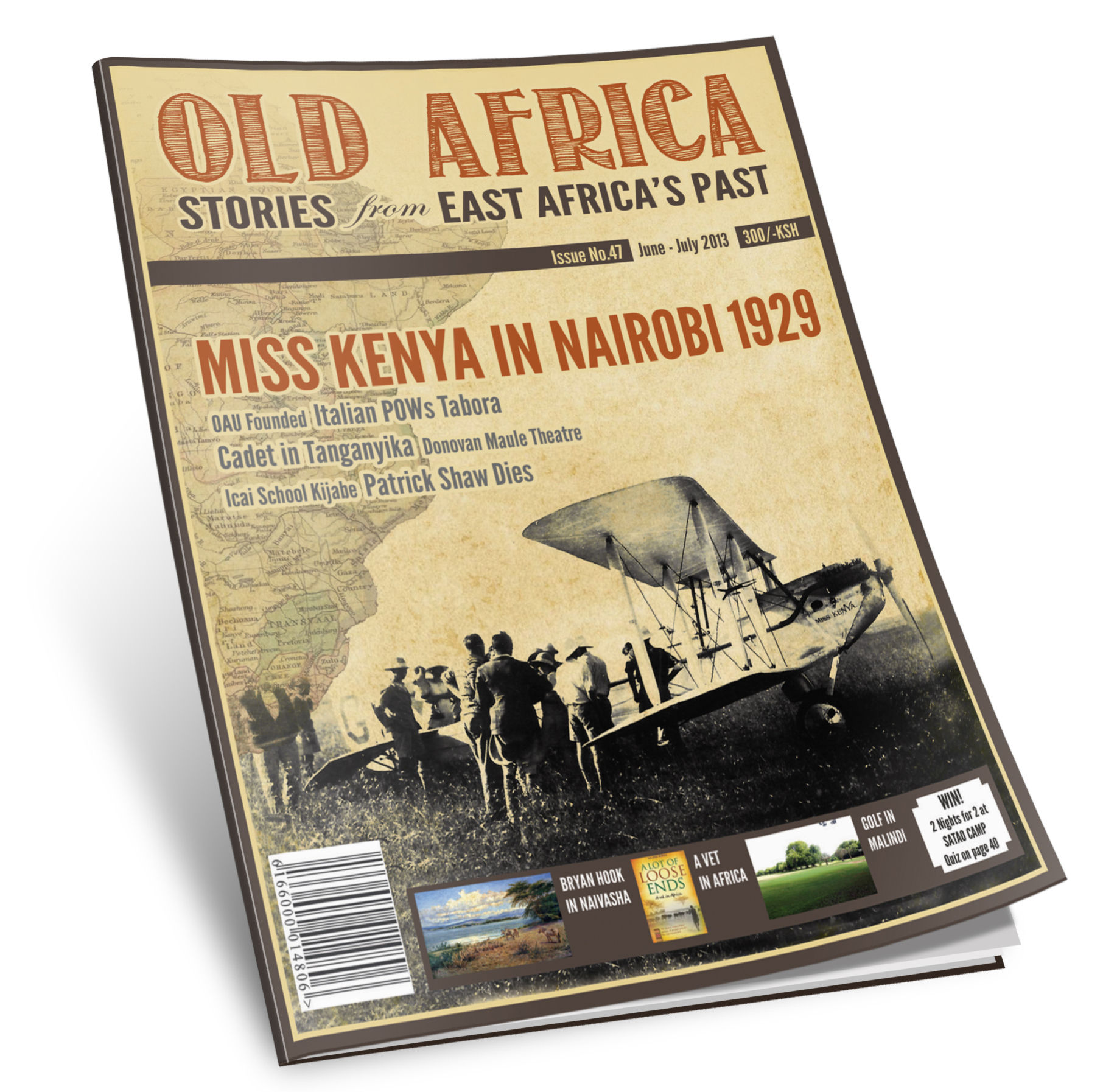 Old Africa magazine seeks to tell the story of East Africa's past through well-written stories and vintage photographs. Founded in October 2005, the first issue featured a story about the Royal Navy's ill-fated attempt to launch a naval presence on Lake Rudolph (now Lake Turkana) and an account of the Kedong Massacre. Since then the magazine has published stories and photos from Kenya's diverse ethnic groups – African, Asian and European – to preserve East Africa's history. 
---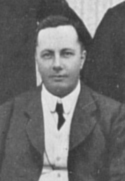 They were eccentrics and drunkards, adventurers and sober engineers – people who were recruited to run the brand new railway snaking from Mombasa to Lake Victoria before the start of the twentieth century. One such character was Benjamin Eastwood, born in Weymouth on 19 March 1863 and educated at Fleetwood. He arrived in East Africa in 1897, as a trained accountant…
An Enterprising Female Pioneer Who remembers their parents buying their school uniforms from Hudsons Ltd in Nairobi? You probably never wondered who Hudson was. In fact, the name belonged to a very enterprising woman who came to East Africa in August 1899 – Ann Louise Hudson. Born in 1871, she was one of twelve children of a Welsh labourer called Sharp. She married one John Hudson in Manchester in 1899. Her husband had gone to East Africa in 1897 to work on the construction of the Uganda Railway. He took his wife to Mombasa in 1899 and their first home was a tent in Kilindini stuffed with packing cases. They moved to the nascent town of Nairobi where their first child, Sophia, was born in 1902. Upon the railway's completion the family moved to India, but returned to East Africa in 1910, when John got another job on the railway. To swell the family's finances Ann went to work with the new Nairobi firm – Whiteaway Laidlaw. Ann Louise Hudson Then John died in 1919, of pneumonia not helped by his heavy drinking. With three children to support, Ann embarked on a second marriage, but it proved a disaster. She left her husband and was almost destitute. She had to find the money to pay for schooling for her three children, two daughters and a son, who were now in England living with relatives. She utilised the talent she possessed – skilled needlework. From a small room in Government Road she mended and altered curtains, repaired and made dresses, created hats and did beautiful embroidery. She was soon in...
Charles Cottar The name Cottar is well known in Kenya, but who was the first Cottar to arrive? An American born in 1874 in Cedar County, Iowa, went to East Africa on an exploratory safari in 1912. This man, Charles Cottar, returned with his father in 1913 and the pair started hunting and taking films. A return to the States demonstrated that the films were popular, so much so that the Globe Theatre in New York showed the first full-length movie of African wild life in the United States. Encouraged, Charles Cottar moved his family to East Africa and set up Cottar Safaris. Physically huge, well over six feet in height, with a mane of shaggy hair and a barrel chest, he wore a ten-gallon Stetson and braces made of cut strips of car tyre inner tubing. As a former sheriff in the US corn belt, he was a crack shot with a simple approach to life. If he liked you, that was fine, but if not … and his reach was long and his knuckles hard. The fact that he always carried a cudgel did not inspire confidence in strangers. Feared by adults, he was adored by children and dogs. At the time safaris travelled through fever-stricken areas with foot porters, donkeys or oxcarts, and Cottar suffered more than once from blackwater fever. He also nearly died from the spirilium tick fever, but his porters carried him for miles, unconscious on a stretcher, until they reached medical aid. Photographic safaris were particularly dangerous, because animals had to be enticed near the cameras and they would...