Old Africa books are well-told stories in the same tradition as the shorter pieces
our readers have come to enjoy from the pages of Old Africa magazine.
check out our titles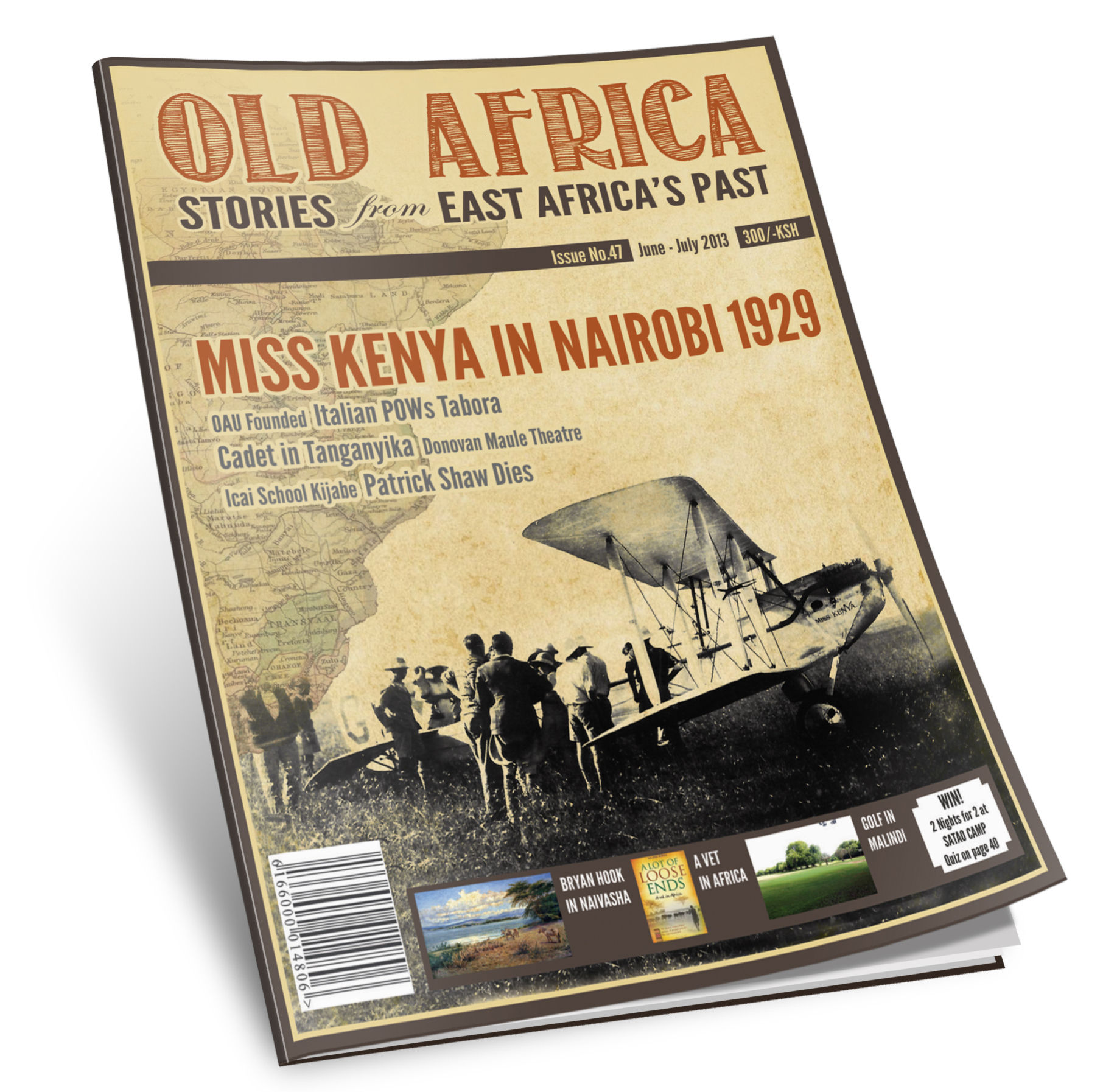 Old Africa magazine seeks to tell the story of East Africa's past through well-written stories and vintage photographs. Founded in October 2005, the first issue featured a story about the Royal Navy's ill-fated attempt to launch a naval presence on Lake Rudolph (now Lake Turkana) and an account of the Kedong Massacre. Since then the magazine has published stories and photos from Kenya's diverse ethnic groups – African, Asian and European – to preserve East Africa's history. 
---
A Maverick Politician – Shirley Victor Cooke In the very early days of colonial Kenya it was rare for officials to assume that the welfare of the native population should be paramount. One such man was SV Cooke. Born at Ennistimon, County Clare, in 1888, he was the son of an Irish parson. He began his career in Kenya as a District Officer in 1919. As was the practice, he was posted from place to place, never staying very long in each, before he ended up in Lamu. While there in 1929 he fell out with his superior HR Montgomery, brother of the Field Marshal and Provincial Commissioner at Mombasa, whom he called a 'bloody fool'. Montgomery would not tolerate the insult and Cooke was moved. This was not the first of his misdemeanours. While at Marsabit in 1927 he was censured for being insubordinate. The settlers once instituted an enquiry about him, because he supported African interests against theirs. This irrepressible Irishman was transferred to Tanganyika, where there were fewer settlers, but again he quarrelled with his superiors. By 1930 he had left the Colonial Service and entered politics. He had now found his true vocation. He remained a member for the Coast of Kenya's Legislative Council for more than twenty years, putting forward the African point of view and generally taking an individualistic line. Indeed he was the enfant terrible of LegCo for his outspoken comments. He particularly deplored the lack of medical services for Africans, and their substandard housing. He urged the government in 1940 to organise sociological surveys of the large towns. He heavily criticised...