Old Africa books are well-told stories in the same tradition as the shorter pieces
our readers have come to enjoy from the pages of Old Africa magazine.
check out our titles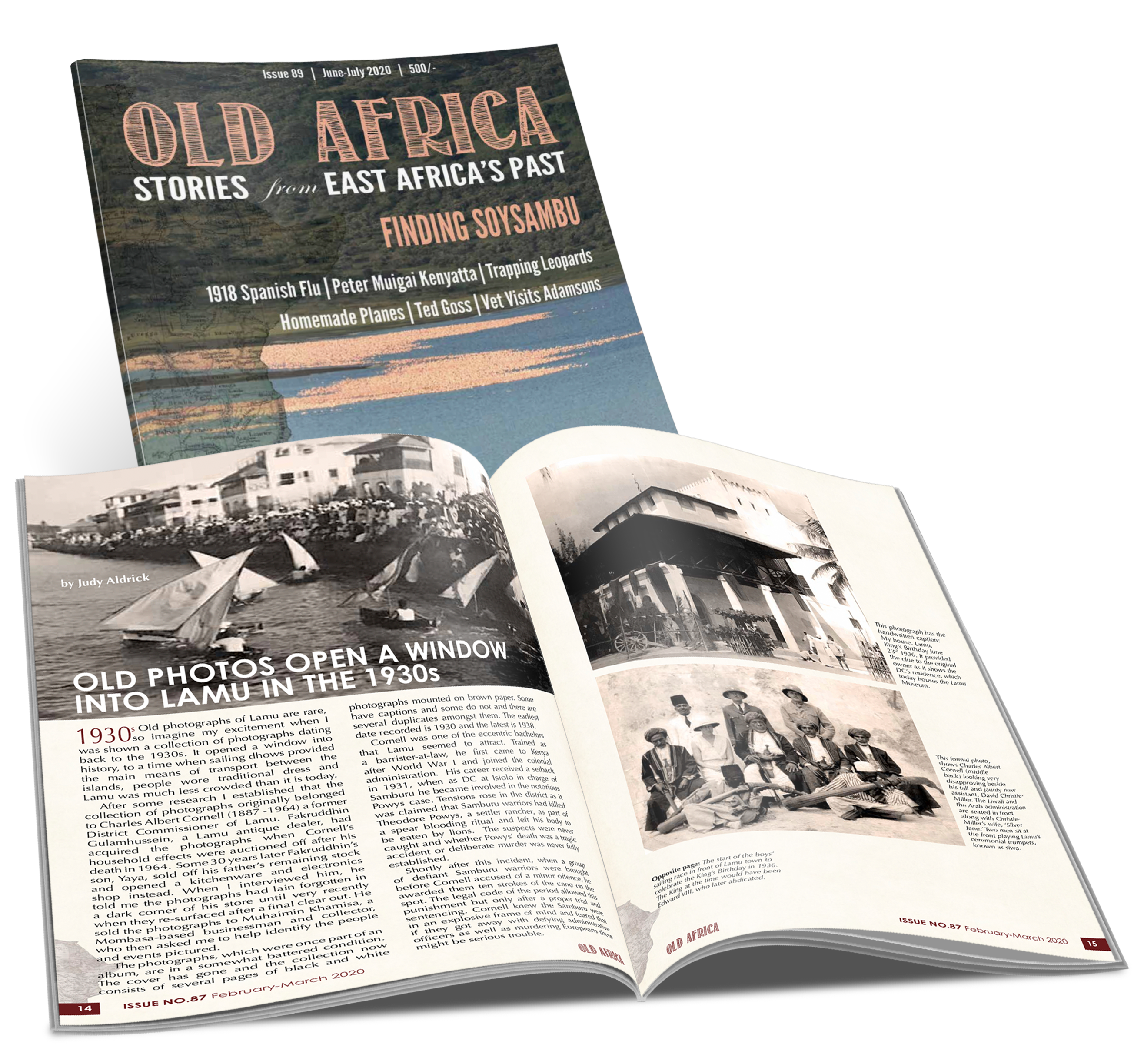 Old Africa magazine seeks to tell the story of East Africa's past through well-written stories and vintage photographs. Founded in October 2005, the first issue featured a story about the Royal Navy's ill-fated attempt to launch a naval presence on Lake Rudolph (now Lake Turkana) and an account of the Kedong Massacre. Since then the magazine has published stories and photos from Kenya's diverse ethnic groups – African, Asian and European – to preserve East Africa's history. 
---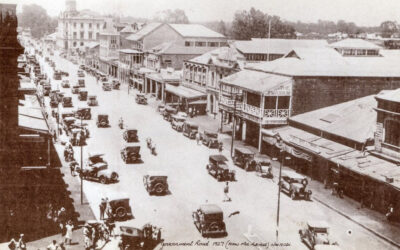 Nairobi in the 1920s After the end of World War I Nairobi started to develop as a town. It had a population of  8,000 Europeans, 8,000 Asians and an indeterminate number of Africans.  Lying at mile 327 of the Uganda Railway, it was at an altitude of 5,575 feet, standing at the front of the Highlands and on the edge of the great plains country that led down to the sea over 300 miles away.  A Uganda Railways poster to popularize British East Africa Formerly only the headquarters of the Uganda Railway, it had become the seat of the Governor and government offices.  It had developed quickly from a mere collection of wood and iron buildings to a town of considerable dimensions. The water supply came from a reservoir 13 miles northwest, and the electric power from a plant 12 miles northeast.  There were three banks, two English daily newspapers, a theatre and several churches, these being Anglican, Presbyterian and Roman Catholic.  There was also a synagogue.     Government Road in 1927 The main thoroughfare was Government Road leading from the station to one of the chief suburbs, Parklands. A less fully developed through road ran at right angles – Sixth Avenue leading to Government House, the hospital, the school, and the chief official residences.  Along Sixth Avenue were the Anglican church, the post office and the treasury, all stone buildings.  The main suburbs were the Hill, where senior officials resided; Parklands, especially occupied by business residents and with a small English church, St Mark's;  Riverdale separating the Hill from Parklands;  Kilimani behind the Hill where there was...