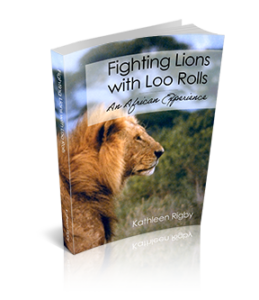 This book paints the picture of a young couple that moves to Kenya to teach. The stories tell about raising their children in East Africa through the 1980s, the time when their lives were dramatically alive with the magic of Africa. The author invites the reader to experience Kenya through her own eyes and her own intense experiences.
The book is a poignant collection of treasured memories of a rapidly changing country and its people. It brings alive Kenya from those days, full of eccentric European settlers, the African people and the magnificent, wild land with its traditions and roots, awesome beauty and space, extraordinary people and resplendent animals.
The author skillfully weaves this fascinating narrative about her adventures with her beloved family in this very different world of Kenya. She portrays the good, the bad, the humorous and the sad. It is a work of love for family, for Kenya, for nature and the amazing world we live in – and, of course, all of its dangers, difficulties and differences.
Since the author lived next to the Nairobi National Park, her stories are vividly alive with the wonder of the wildlife and nature around them. She also includes exotic tales of splendid safaris in other game parks. These accounts are so unique, quirky and compelling that they could only happen in Africa, invoking the magic and splendor of life on that continent.