Old Africa books are well-told stories in the same tradition as the shorter pieces
our readers have come to enjoy from the pages of Old Africa magazine.
check out our titles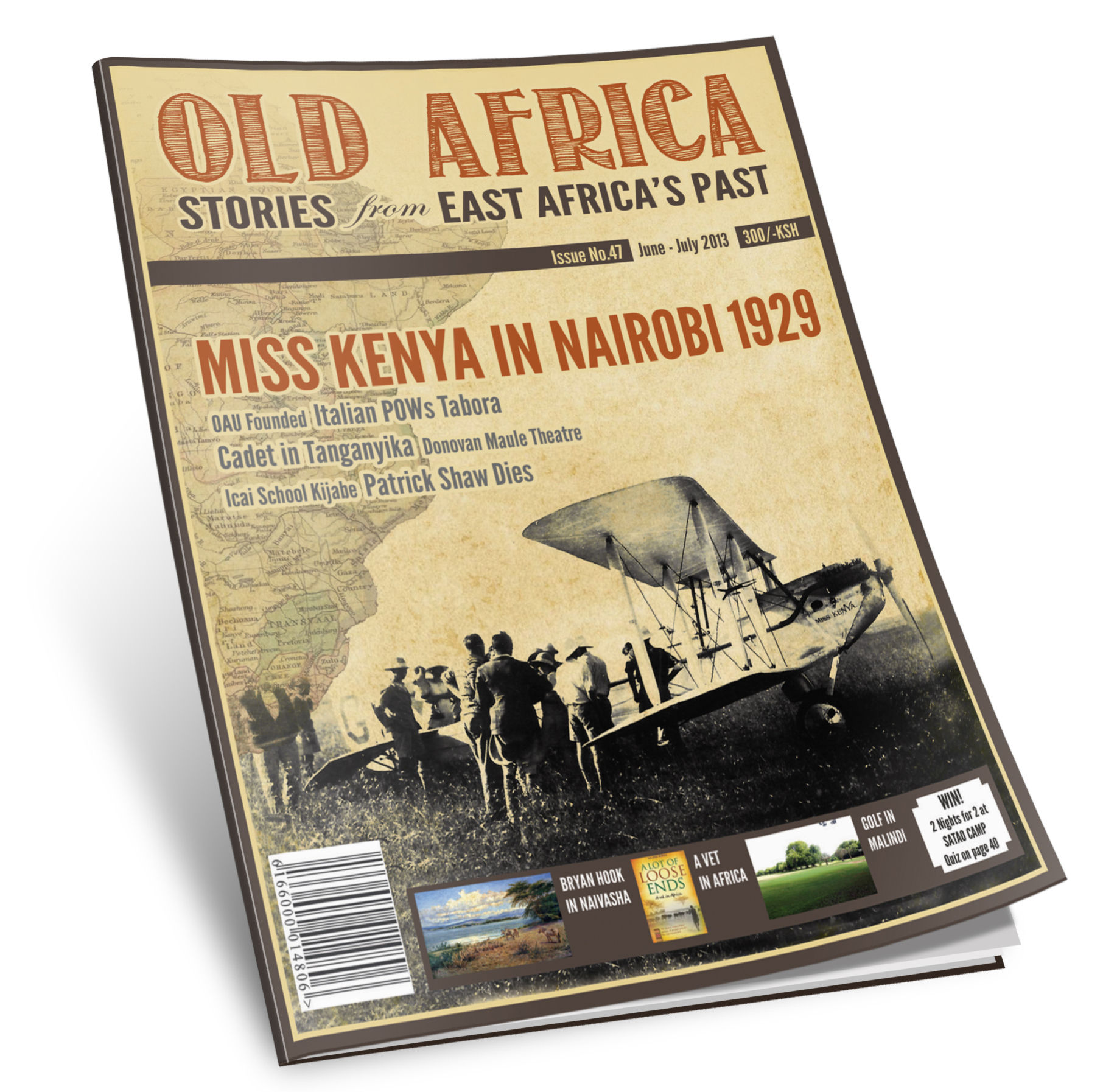 Old Africa magazine seeks to tell the story of East Africa's past through well-written stories and vintage photographs. Founded in October 2005, the first issue featured a story about the Royal Navy's ill-fated attempt to launch a naval presence on Lake Rudolph (now Lake Turkana) and an account of the Kedong Massacre. Since then the magazine has published stories and photos from Kenya's diverse ethnic groups – African, Asian and European – to preserve East Africa's history. 
---
Violet Donkin and Fritz Schindler For the last two months I have been talking about the founding of the Scott Sanatorium, and the part Violet Donkin played in this. However, a year after the facility opened, she departed for England. Why? A scrutiny of the surviving manuscripts gives us a clue. We learn from The Leader of 24 January 1914 that Violet had recently left 'upon medical advice.' Then, in an obscure journal of Brian Havelock Potts held in the Bodleian Library, Oxford, we find that Potts served in the army after the outbreak of the First World War, contracted amoebic dysentery, and was taken to the Scott Sanatorium. There he was nursed by Violet Donkin, who had clearly returned to East Africa. She was, he learnt, to have been married to one Fritz Schindler before he was killed by a lion. If we then look at when Schindler met his unhappy fate, we find it was in January 1914. He was taken, badly gored, to the Scott Sanatorium, where he died. He must therefore have been nursed by his own fiancée. It is no wonder that she felt she must have a break. Who was Fritz Schindler or, as it was frequently written, Schindelar? The British had a tendency to call all German-speaking people 'Fritz.' There was a Fritz Schindler in the Nandi district in 1901, involved in a brick-making operation at Entebbe in 1902, and we learn of trader Fritz Schindler in January 1905 buying cattle in Ruanda. This is probably the person who applied for a Resident's Game Licence in 1909 in Nairobi. We know that...