Old Africa books are well-told stories in the same tradition as the shorter pieces
our readers have come to enjoy from the pages of Old Africa magazine.
check out our titles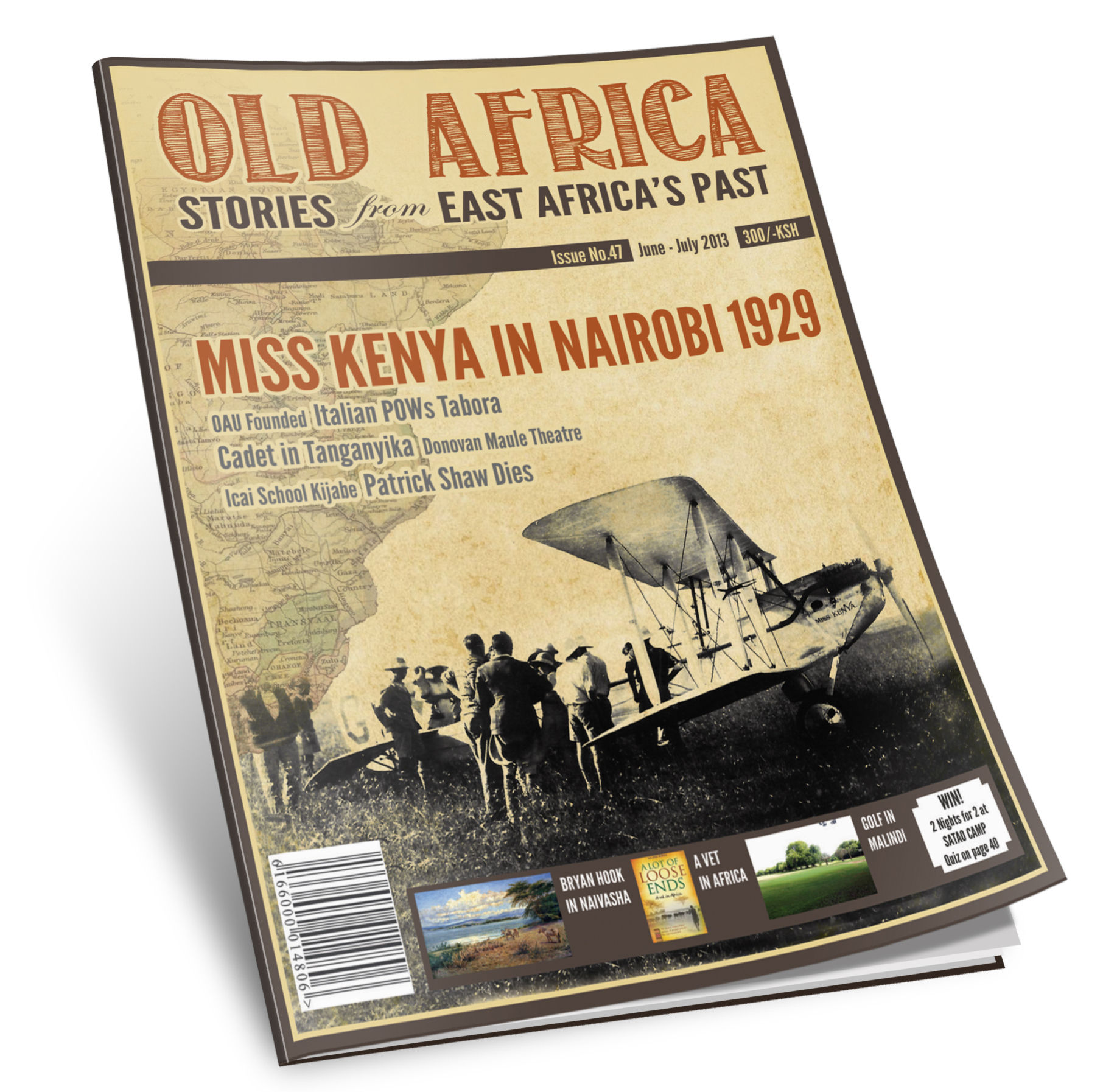 Old Africa magazine seeks to tell the story of East Africa's past through well-written stories and vintage photographs. Founded in October 2005, the first issue featured a story about the Royal Navy's ill-fated attempt to launch a naval presence on Lake Rudolph (now Lake Turkana) and an account of the Kedong Massacre. Since then the magazine has published stories and photos from Kenya's diverse ethnic groups – African, Asian and European – to preserve East Africa's history. 
---
Banker J C Shaw Encourages Eldoret to Develop In 1912 Eldoret did not even have a name. It consisted of a few dukas (small shops), a bar, the District Commissioner's house and a post office. It was called 'Sixty-four' by the few Boers and Britons who farmed in the...
Just Another Refugee In the world today there are over 50 million refugees – people who have left their homes under catastrophic conditions and are struggling to survive in limbo without place or country. It is difficult for us to get our minds around the...
This advert was in featured in the Globe Trotter newspaper published in Nairobi in 1906.