Old Africa books are well-told stories in the same tradition as the shorter pieces
our readers have come to enjoy from the pages of Old Africa magazine.
check out our titles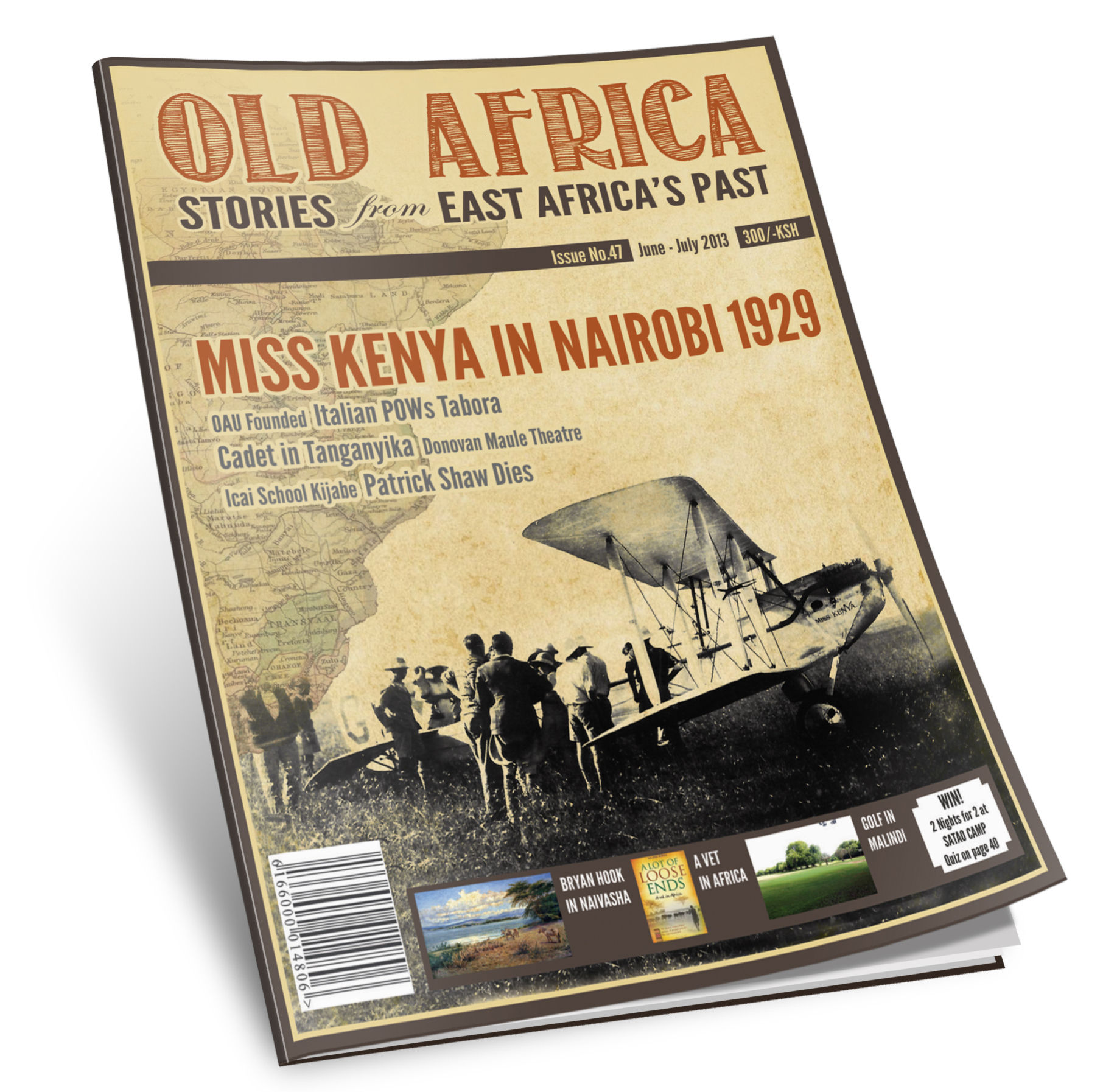 Old Africa magazine seeks to tell the story of East Africa's past through well-written stories and vintage photographs. Founded in October 2005, the first issue featured a story about the Royal Navy's ill-fated attempt to launch a naval presence on Lake Rudolph (now Lake Turkana) and an account of the Kedong Massacre. Since then the magazine has published stories and photos from Kenya's diverse ethnic groups – African, Asian and European – to preserve East Africa's history. 
---
As troops flocked into Kenya to defend the country from possible Italian invasion from Abyssinia (Ethiopia) in the north, so Kenya's women rushed to help the war effort. Up-country towns such as Nanyuki became gorged with South African troops, and its hotel, the Sportsman's Arms, rang with their favourite song, Sarie Marais. As the male farmers flocked to the recruitment offices, their womenfolk took over the running of the farms. Nearly 800 women were employed as owner-farmers, assistants, or acting on behalf of menfolk serving in the forces. Most of the males left on the land were elderly. In Mombasa, when the Royal Navy established a base, so many naval personnel came to the town that they were billeted in local homes. Money was raised by appeals, such as the 'Spitfire Fund,' and regular food parcels were sent by sea to people in England. The number of parcels people were allowed to send was controlled, with only so much of sugar, tea, tinned butter etc allowed, carefully packed and sewn into cloth parcels. Local ladies put on concerts and plays to raise money for the war effort. The elderly Mother Superior of Mombasa Convent became so enthusiastic about one such event that she stopped sailors in the streets and invited them to come to the evening's concerts where many pretty girls would be singing and dancing. In fact, the East African Standard thought that there were too many women wanting to do war work and that those with younger children would be better off looking after their families (EAS, 8 September 1939). The women volunteers were overseen by the...