Old Africa books are well-told stories in the same tradition as the shorter pieces
our readers have come to enjoy from the pages of Old Africa magazine.
check out our titles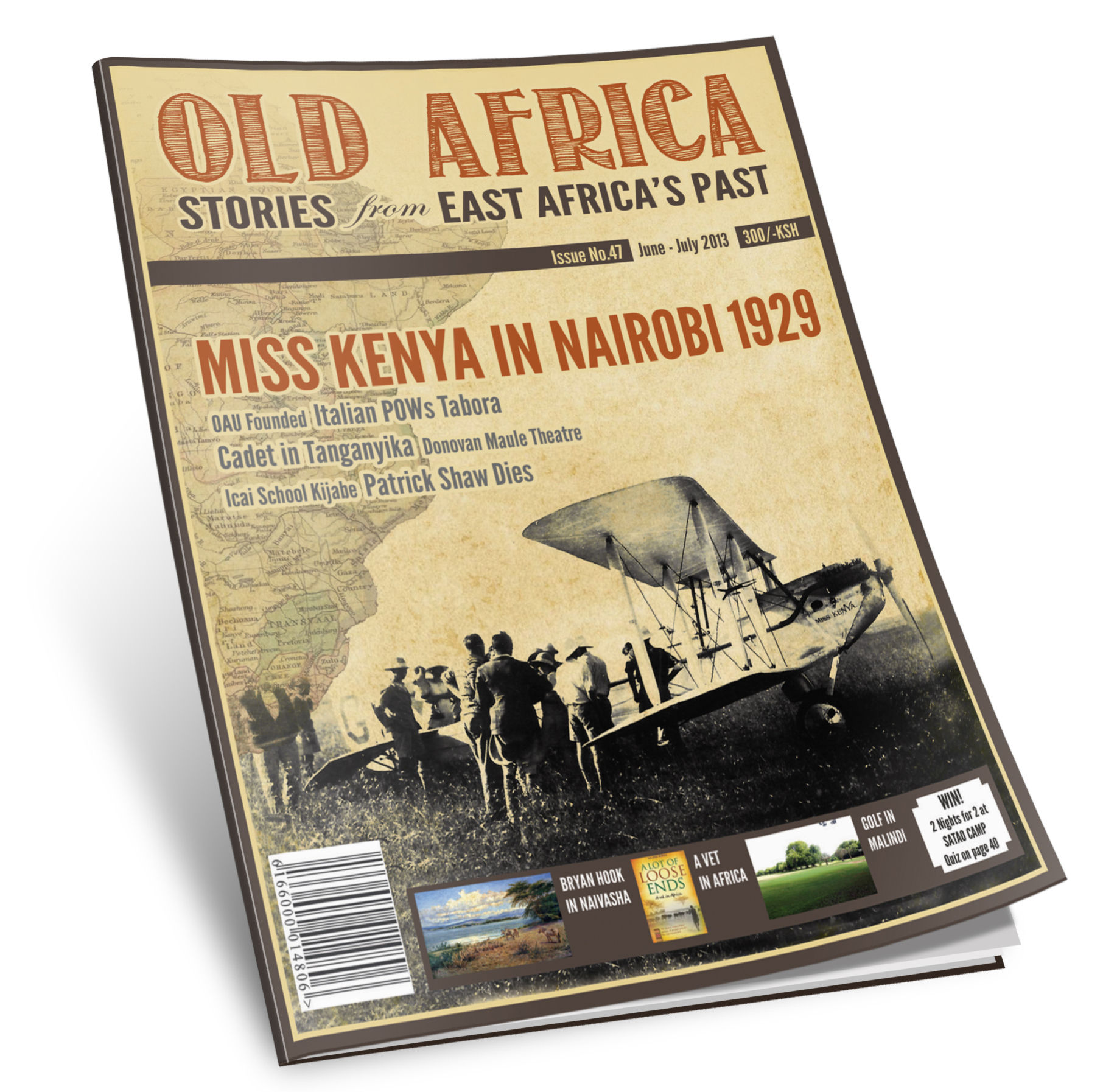 Old Africa magazine seeks to tell the story of East Africa's past through well-written stories and vintage photographs. Founded in October 2005, the first issue featured a story about the Royal Navy's ill-fated attempt to launch a naval presence on Lake Rudolph (now Lake Turkana) and an account of the Kedong Massacre. Since then the magazine has published stories and photos from Kenya's diverse ethnic groups – African, Asian and European – to preserve East Africa's history. 
---
Firebrand Editor of the Kenya Press: Harold George Robertson ('Rab the Rhymer') From the age of ten in the 1950s I was an avid daily reader of the Mombasa Times and loved its crossword. So I was very interested to come across some details of one of its former Editors, Harold George Robertson, or 'Rab the Rhymer'. He was a Scotsman, born on 3 January 1884, probably in West Kilbride, Ayrshire, the son of William and Martha Robertson. He went to Kenya on 9 August 1912, describing himself on the ship's manifest as an artist. With him went his wife Mrs M. Robertson, eight years older than himself, and three sons – aged six, four and an infant. His elder brother James G. Robertson followed him three months later and as a contractor was responsible (with Gow and Davidson) for the building of the New Stanley Hotel in 1913. Harold Robertson thrust himself immediately into journalism in Nairobi, joining the staff of the East African Standard and the Leader. This did not satisfy him and he began the East African Tatler and Free Lance, published by the Leader. The Tatler, a satirical magazine without advertisements and containing articles, short stories, poems and cartoons, all of them composed mainly by Robertson, did not continue after the outbreak of World War 1 in August 1914. Harold joined the armed forces, serving in the East Africa Pioneer Company, East Africa Supply Corps and East African Ordnance Department, earning the British War Medal and the Victory Medal. Yet his journalistic instincts remained with him during the war and he contributed poems to...