Old Africa books are well-told stories in the same tradition as the shorter pieces
our readers have come to enjoy from the pages of Old Africa magazine.
check out our titles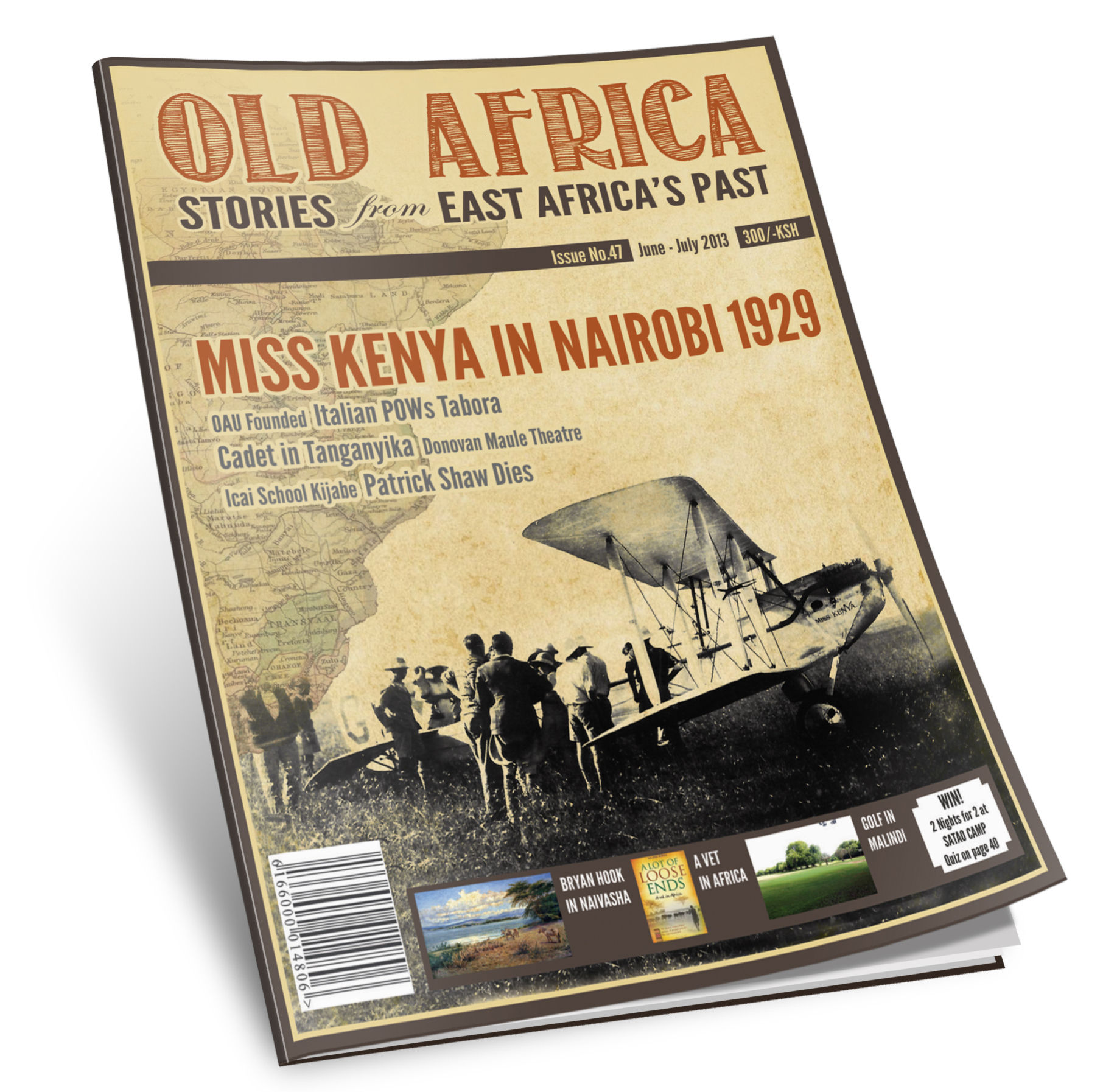 Old Africa magazine seeks to tell the story of East Africa's past through well-written stories and vintage photographs. Founded in October 2005, the first issue featured a story about the Royal Navy's ill-fated attempt to launch a naval presence on Lake Rudolph (now Lake Turkana) and an account of the Kedong Massacre. Since then the magazine has published stories and photos from Kenya's diverse ethnic groups – African, Asian and European – to preserve East Africa's history. 
---
The First European Schools in Kenya On reaching Nairobi in 1900 the Uganda Railway set up its own school there for the children of its white workers, in a corrugated iron shed near Nairobi station. The first school for European children in Nairobi was set up by the Uganda Railway in 1900 in a corrugated iron shed, similar to the ones in this photo,near Nairobi Railway Station. Soon this school decided to accept settler children as well. The teachers, A J Turner, a thin, dour man, and his wife A M Turner, had a total of 38 pupils by 1904. The school roll shows that many of these came from schools in India because their fathers had previously worked on railways there, a few from schools in South Africa and one from the Loreto Convent in Nairobi, a small school begun by Roman catholic nuns and sometimes called St Joseph's Convent. By the second term of 1904 ten pupils had left Mr Turner's school out of the roll of 70, but by August 1906 his roll had risen to 99. In January 1903 Tommy Wood's store announced that a Miss Ellis had opened a day school in one of its upper rooms, but this establishment cannot have lasted long because nothing more is heard of it. In 1906 another school was added, at Kijabe on the edge of the Rift Valley – the Rift Valley Academy, run by the Africa Inland Mission primarily for the children of missionaries, although many settler children attended in its early days. With the completion of the railway, Mr Turner's school became the general...