Old Africa books are well-told stories in the same tradition as the shorter pieces
our readers have come to enjoy from the pages of Old Africa magazine.
check out our titles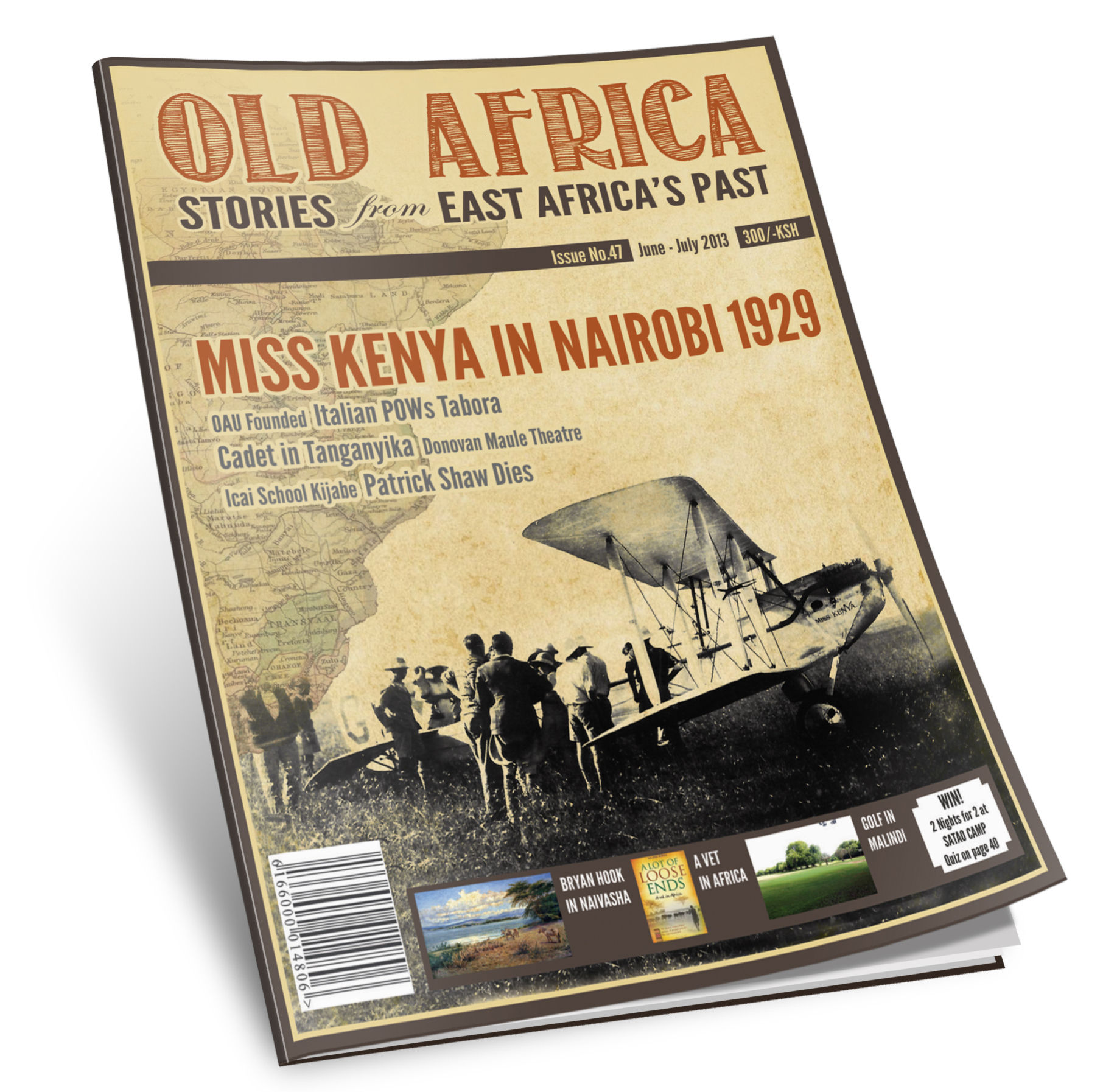 Old Africa magazine seeks to tell the story of East Africa's past through well-written stories and vintage photographs. Founded in October 2005, the first issue featured a story about the Royal Navy's ill-fated attempt to launch a naval presence on Lake Rudolph (now Lake Turkana) and an account of the Kedong Massacre. Since then the magazine has published stories and photos from Kenya's diverse ethnic groups – African, Asian and European – to preserve East Africa's history. 
---
Benjamin Eastwood, a Pioneer Railway Official They were eccentrics and drunkards, adventurers and sober engineers – people who were recruited to run the brand new railway snaking from Mombasa to Lake Victoria before the start of the twentieth century. One such character was Benjamin Eastwood, born in Weymouth on 19 March 1863 and educated at Fleetwood. He arrived in East Africa in 1897, as a trained accountant. Two years later he had been promoted to the post of Chief Accountant of the Uganda Railway. He was variously described by his colleagues: 'makes no pretence of being a gentleman', 'a good accountant but a bad mannered man', 'a quiet, unassuming man'. When thirteen personal complaints were made against him, he dealt with them with these remarks: 'This I deny in toto,' 'This is most ridiculous,' and 'This is wholly untrue.' One complaint he did concede – when accused of not providing merit bonuses he said, 'I really cannot see how meritorious work can be expected of men, most of whom have been picked up locally and know nothing of accounts work.' He was always tough, dismissing two clerks as 'useless' and another as 'drunk and incompetent.' Eastwood was one of eight officials named by the Railway Strike Committee as treating their subordinates with 'extreme discourtesy and tyranny.' But he was much in demand as an efficient organiser – he became a member of the Governor's Council, the War Council, the Nairobi Municipal Council and the School Board; he was chairman of the Local Priority Committee, Secretary and Treasurer of Mombasa and Nairobi Clubs, honorary Treasurer and Steward of...