Old Africa books are well-told stories in the same tradition as the shorter pieces
our readers have come to enjoy from the pages of Old Africa magazine.
check out our titles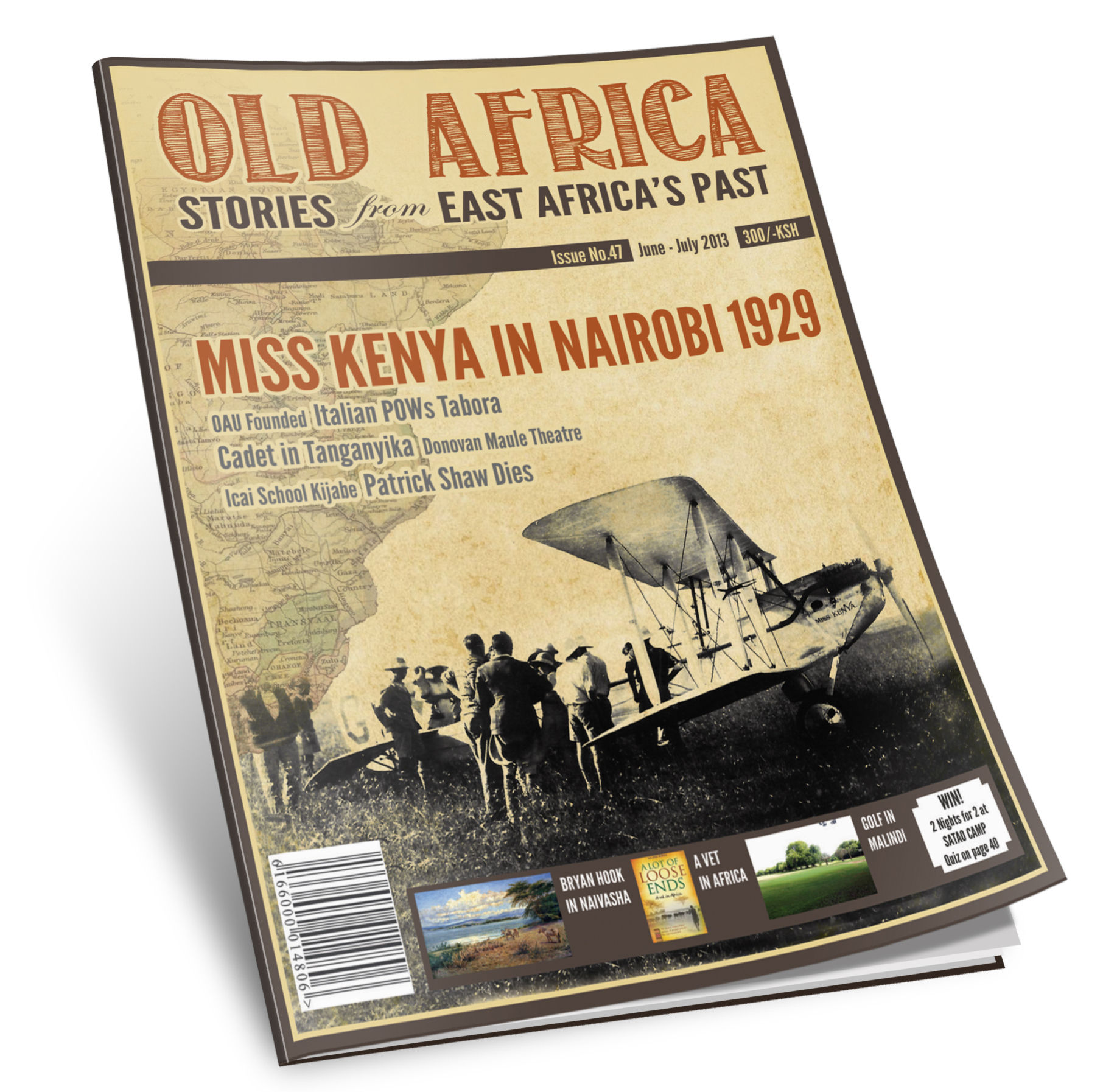 Old Africa magazine seeks to tell the story of East Africa's past through well-written stories and vintage photographs. Founded in October 2005, the first issue featured a story about the Royal Navy's ill-fated attempt to launch a naval presence on Lake Rudolph (now Lake Turkana) and an account of the Kedong Massacre. Since then the magazine has published stories and photos from Kenya's diverse ethnic groups – African, Asian and European – to preserve East Africa's history. 
---
The Wild 'Uncle Charles' Charles William Lloyd Bulpett, known to all as 'Uncle Charles', arrived in East Africa from Sudan with Sir Northrup McMmillan on a shooting safari in 1904. He had already had a wild, eventful youth. As a young man in the 1880s he swam the Thames at Greenwich in a frockcoat, top hat and cane, for a wager of £100 to £25. He ended up over a mile downstream, but had reached the opposite bank. He then swam the Hellespont, like Lord Byron, and climbed the Matterhorn and performed mountaineering marvels in Mexico. There he became enamoured of a siren, 'La Belle Otero', who denuded him of over £100,000. Yet his father was a banker, so that probably did not matter all that much and in any case, he said, she was worth every penny.  Karen Blixen was very fond of Uncle Charles. She found him 'unusually nice and amusing… He reminds me so much of Uncle Laurentzius in his younger days, but is more brainy and has had such an interesting life.' She was pleased to have an intelligent person to talk to and borrow books from, in French and English. Once she asked him if he would like to live his life again and he replied with the greatest enthusiasm 'Oh, every moment of it!' He had told her: 'The person who can take delight in a sweet time without wanting to learn it, in a beautiful woman without wanting to possess her, or in a magnificent head of game without wanting to shoot it – has not got a human heart.'  Bulpett was...