Old Africa books are well-told stories in the same tradition as the shorter pieces
our readers have come to enjoy from the pages of Old Africa magazine.
check out our titles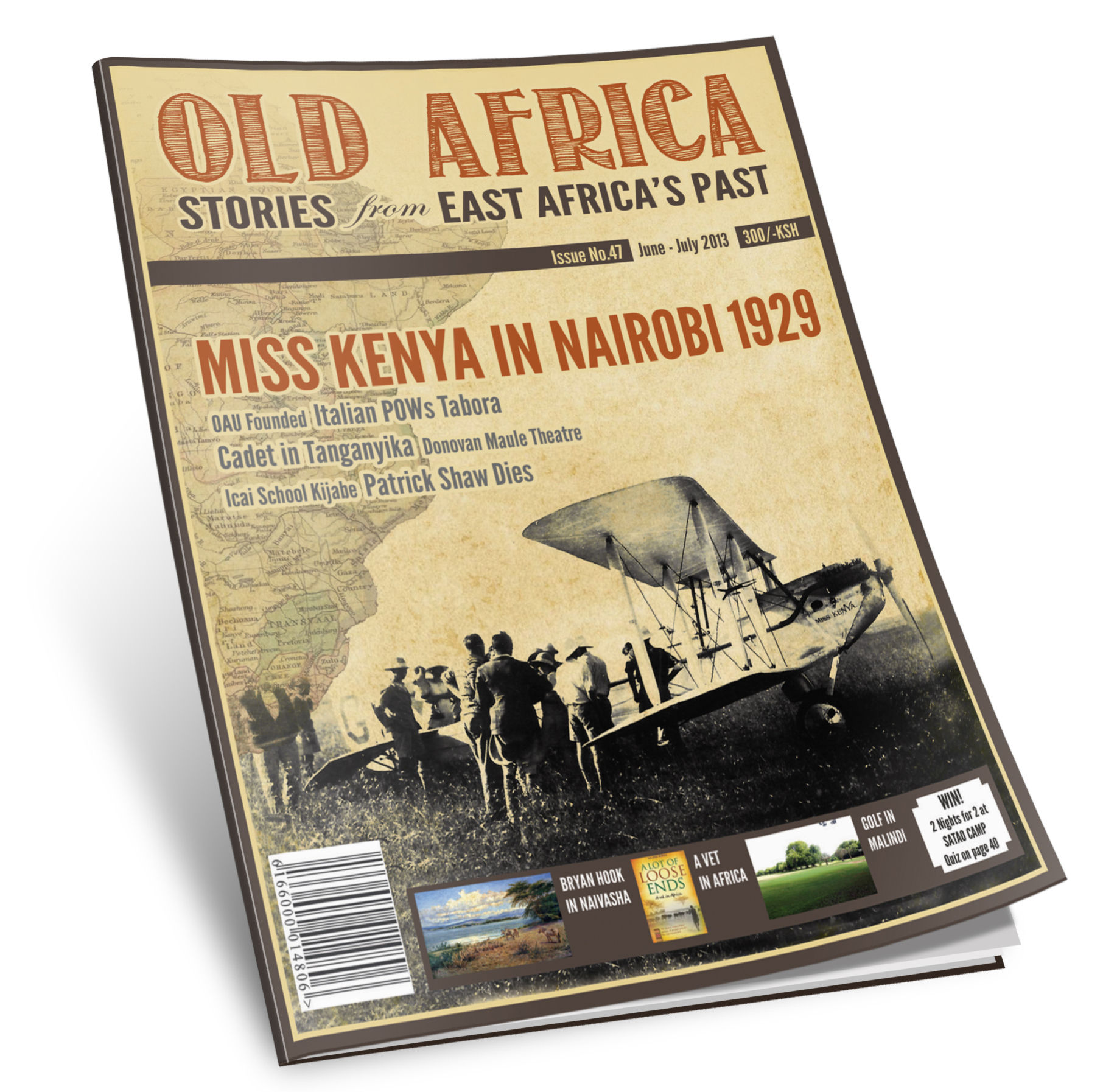 Old Africa magazine seeks to tell the story of East Africa's past through well-written stories and vintage photographs. Founded in October 2005, the first issue featured a story about the Royal Navy's ill-fated attempt to launch a naval presence on Lake Rudolph (now Lake Turkana) and an account of the Kedong Massacre. Since then the magazine has published stories and photos from Kenya's diverse ethnic groups – African, Asian and European – to preserve East Africa's history. 
---
Violet Donkin and the Scott Sanatorium Last month we read about the establishment of the Scott Sanatorium outside Nairobi under the leadership of the nurse and midwife (Frances) Violet Donkin. Who was she? I mentioned her in my blog of 9 May 2012, but gave few details. She was born on 19 September 1875 in Kenilworth, Warwickshire, the second daughter of Edward Francis Donkin and Margaret Russell Wilford, who died in 1884. She was the great-great-granddaughter of General Sir Rufane Shaw Donkin (Port Elizabeth in South Africa was named after his wife, as was the Donkin Reserve there, forever a green space in the centre of the city). Violet was brought up by her grandmother Elizabeth Wilford, of 9 Church Hill, Milverton, Warwickshire. She trained as a nurse at the Royal South Hampshire Hospital and Southampton Hospital, and in 1903 qualified as a midwife with a certificate from the London Obstetrical Society. At the age of thirty-three Violet departed for British East Africa on 4 September 1908, arriving in Mombasa on 29 September. She was then recruited to head the Scott Memorial Sanatorium, an advertisement for which appeared in The Leader on 2 August 1913. The Sanatorium flourished, with Violet active in her fundraising efforts, as detailed in the local paper: The Leader – 10 October 1913 The dance given last Friday in aid of the Scott Sanatorium was a great success. The fine Railway Institute, so well equipped for dancing … Smart society was well represented, while our visitors from the provinces, at Nairobi during Race Week, largely patronised the affair. The Stewards … were indefatigable in their attention...