Old Africa books are well-told stories in the same tradition as the shorter pieces
our readers have come to enjoy from the pages of Old Africa magazine.
check out our titles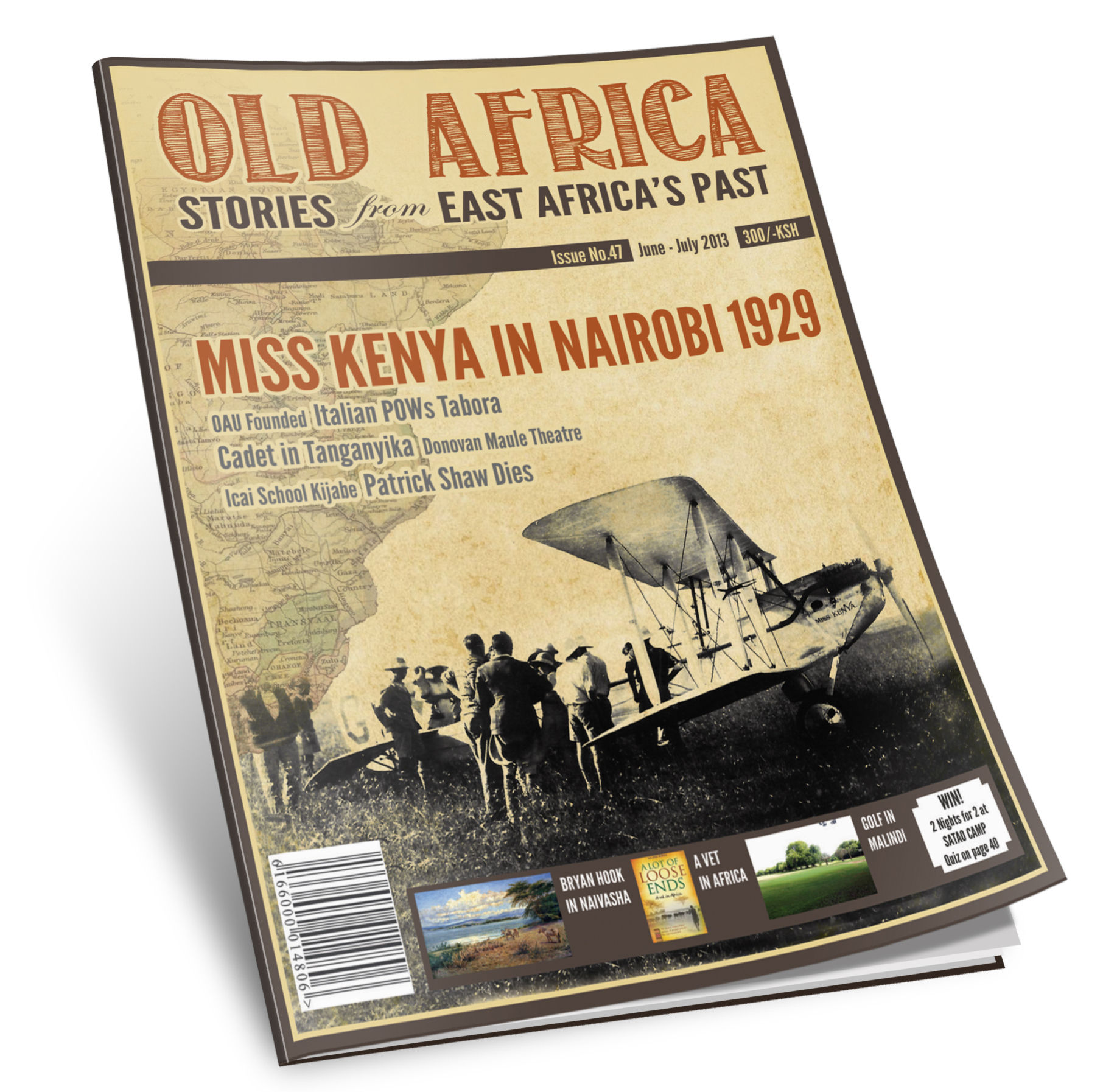 Old Africa magazine seeks to tell the story of East Africa's past through well-written stories and vintage photographs. Founded in October 2005, the first issue featured a story about the Royal Navy's ill-fated attempt to launch a naval presence on Lake Rudolph (now Lake Turkana) and an account of the Kedong Massacre. Since then the magazine has published stories and photos from Kenya's diverse ethnic groups – African, Asian and European – to preserve East Africa's history. 
---
Tea and Limuru School   What have Kenya tea and Limuru Girls' School got in common? The answer is Arnold Butler McDonell, the founder of both the Kenyan tea industry and Limuru School. Three McDonell brothers, Ronald, George and Arnold, and their sister Gertrude (later Magee), came to East Africa in 1905 and 1906. Arnold (born on 17 October 1872 at Forest Gate, London) found work at a logging station, but in 1910 bought 350 acres at Limuru, where he built a house and started a farm, which he called Kiambethu. Because of the altitude (7,200 feet) he failed with corn, flax and coffee. Then the First World War intervened and he joined the East African Mounted Rifles. At the end of the war a friend sent him some tea seeds (Camellia sinensis assamica) from India. He planted a few acres and found that the bushes flourished – conditions were just right. From these small beginnings the Kenya tea industry developed into a billion dollar enterprise. At first the tea was all processed on the farm and sold to Nairobi traders, but tea soon caught on and was planted elsewhere on high land in Kenya. Brooke Bond built a tea factory at Limuru in 1926. McDonell married in 1908. His future bride, Agnes Evelyn Harriott Lillingston (born on 2 February 1877), the youngest of a vicar's eleven children, arrived in Mombasa and was whisked straight to the church to be married in case she changed her mind. The marriage produced four daughters – Evelyn, twins Mary and Edith, and Violet ('Judy'). How were these girls to be...