Old Africa books are well-told stories in the same tradition as the shorter pieces
our readers have come to enjoy from the pages of Old Africa magazine.
check out our titles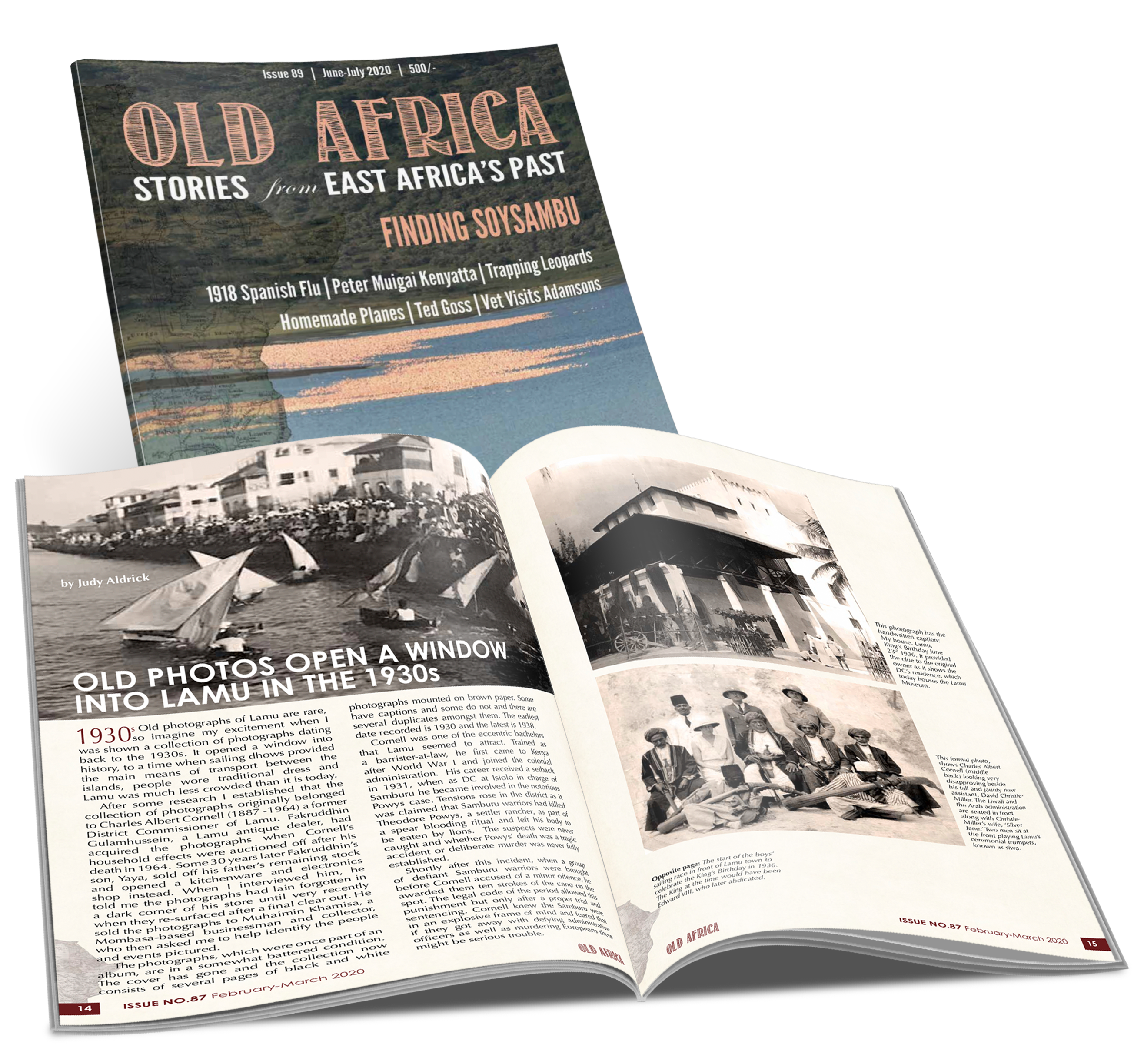 Old Africa magazine seeks to tell the story of East Africa's past through well-written stories and vintage photographs. Founded in October 2005, the first issue featured a story about the Royal Navy's ill-fated attempt to launch a naval presence on Lake Rudolph (now Lake Turkana) and an account of the Kedong Massacre. Since then the magazine has published stories and photos from Kenya's diverse ethnic groups – African, Asian and European – to preserve East Africa's history. 
---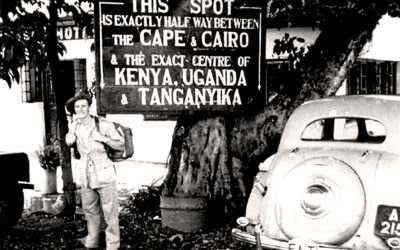 In Old Africa issue 86 (December 2019-January 2020) our History Mystery Contest generated many correct responses.  We could only publish the winning answer from Morag Urquhart from Scotland. But we have sent book prizes to the 11 runners up. Here are their answers I know the answer to your history mystery contest in Old Africa issue 85. I recognize it as the New Arusha Hotel, which is still there although owned by a large South African hotel company now and it has been extensively remodeled.  I think that tree – or parts of it – might still be there. I was there last in February 2019. One can still find tourists in their safari outfits just like the one in the picture in that hotel, waiting for their big adventure to begin. Paul Bolstad, USA I do believe that I have the right answer. Arusha and Arusha New Hotel just near the Post Office. From 1990 to 1998 I used to work in Tanzania and travel widely. Arusha was my favourite spot to stay overnight. In the evening I used to have stroll around town. I think they changed the labels and fitted by welding the directions on a waterpipe three-inches in diameter. I do like this town and feel very much at home. My last visit was five years ago. Per Akesson, Bamburi, Kenya The photograph shown in your History Mystery Contest is taken outside the new Arusha Hotel in Arusha, Tanzania. The sign is no longer in this position, but it is now on a signpost in the middle of the crossroads. We often stayed in the hotel with our two...