Old Africa books are well-told stories in the same tradition as the shorter pieces
our readers have come to enjoy from the pages of Old Africa magazine.
check out our titles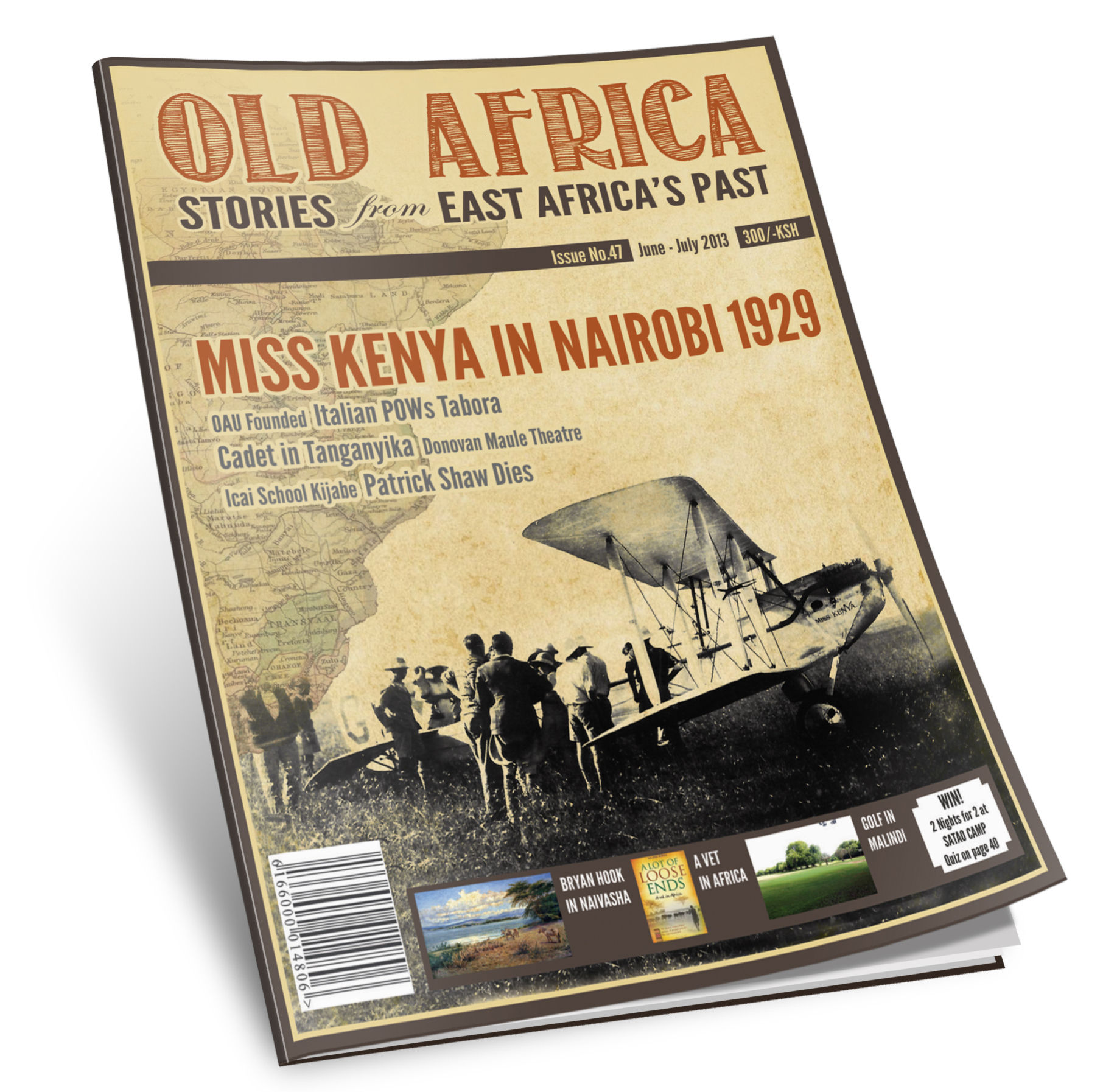 Old Africa magazine seeks to tell the story of East Africa's past through well-written stories and vintage photographs. Founded in October 2005, the first issue featured a story about the Royal Navy's ill-fated attempt to launch a naval presence on Lake Rudolph (now Lake Turkana) and an account of the Kedong Massacre. Since then the magazine has published stories and photos from Kenya's diverse ethnic groups – African, Asian and European – to preserve East Africa's history. 
---
Molly, or Margaret Mary Vere Neilson, to give her her full name, was born in Kettering, England, on 30 July 1896, the daughter of a bank manager.  During World War I she started training as a nurse and then transferred to become an ambulance driver and finally an instructor of ambulance drivers.  A year after the war ended, in 1919, she met Stephen Hodge, on leave from Kenya after being seconded to the army in East Africa as an intelligence officer during the war. They  got married that year and Molly followed her husband to Kenya, travelling on the Garth Castle. Stephen met her in Mombasa and they took the train to Gilgil. One of Molly's first impressions of Kenya was surprise at seeing a hen sitting on its eggs near the head of Lady Colvile's bed at Gilgil. Stephen was posted as DC in Rumuruti, whither the pair travelled on mules. The Hodges spent ten days on the journey from Gilgil to Rumuruti, cutting down trees to cross streams on the way. As they arrived at their house, Somalis and their goats bustled out of it to make way for the new owner and his wife.  Because of the difficulty of transport and roads in those years (1920-21), they never moved out of the area for the whole duration of their two-year posting. They had been wise to come to Rumuruti well stocked up with necessities, and all they purchased locally was paraffin, sugar, soap and flour. Stephen (always known as 'Hoaj') was pre-occupied with the Soldier-Settler scheme concocted by the Government after World War I. Some of...