Old Africa books are well-told stories in the same tradition as the shorter pieces
our readers have come to enjoy from the pages of Old Africa magazine.
check out our titles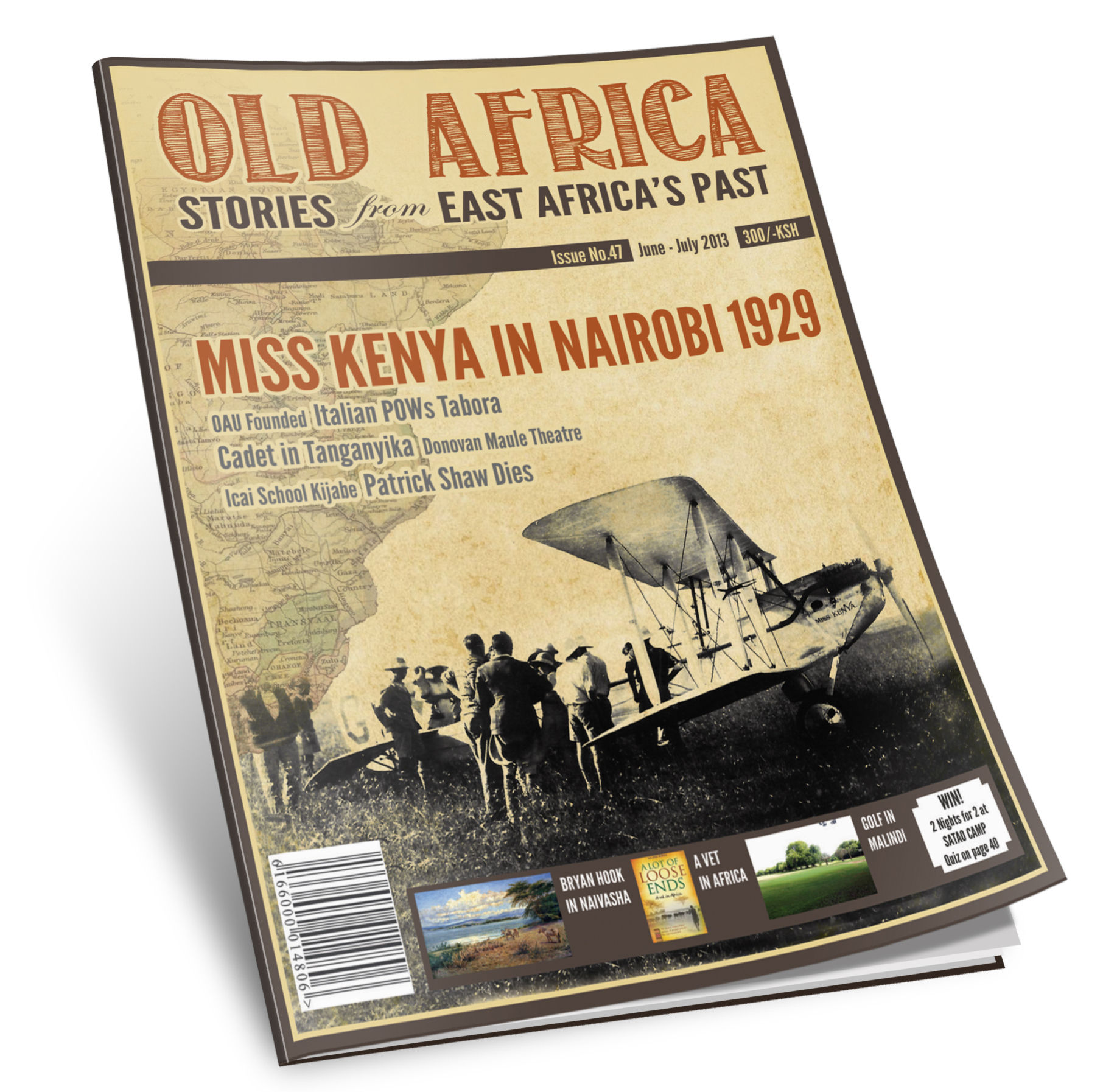 Old Africa magazine seeks to tell the story of East Africa's past through well-written stories and vintage photographs. Founded in October 2005, the first issue featured a story about the Royal Navy's ill-fated attempt to launch a naval presence on Lake Rudolph (now Lake Turkana) and an account of the Kedong Massacre. Since then the magazine has published stories and photos from Kenya's diverse ethnic groups – African, Asian and European – to preserve East Africa's history. 
---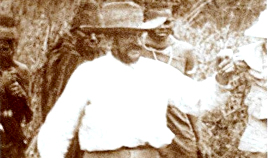 Karen Blixen's Friend, Peter Aarup AARUP, Peter M., son of Joergen Madsen Aarup, was born in 1863 in Kolding, Denmark. He went to South Africa, to the diamond mines, and we first hear about him in East Africa in 1900. By 1906, according to an advertisement he placed in the East African Standard, he has set himself up in Mombasa as a  boat builder, boat sailmaker, tent maker (any size), and purveyor of tarpaulin waterproof sheets. He moved his business to Naivasha by 1909, adding taxidermist to his list of accomplishments, and the manufacture of horsewhips made of hippopotamus hide. His boatyard offered boats for hire (Advertiser, 1909). According to Lars Therkelsen, Aarup's grandson who has written a biography in Danish of his grandfather – Gamle Knudsen, 2018 – he expanded to Lake Victoria, developing novel fishing methods, but he once lost some of his boats in a storm, when everyone drowned except Peter Aarup.   When the First World War began in East Africa, Aarup and his boat crew were taken prisoner by the Germans, who asked him to establish a new sawmill. His sight was so weak that he had to use very strong glasses. One day they broke and the Germans could not help him replace them. Peter Aarup's 'captain', Kazimoto, offered to collect spare glasses from Peter's home in Kisumu. This was a very dangerous trip of 900 km, through both German and English front lines and country teeming with wild animals. Nonetheless, Kazimoto returned with the glasses. After the battle in Bukoba the English took back Peter Aarup as a prisoner. Eventually he was released....