Old Africa books are well-told stories in the same tradition as the shorter pieces
our readers have come to enjoy from the pages of Old Africa magazine.
check out our titles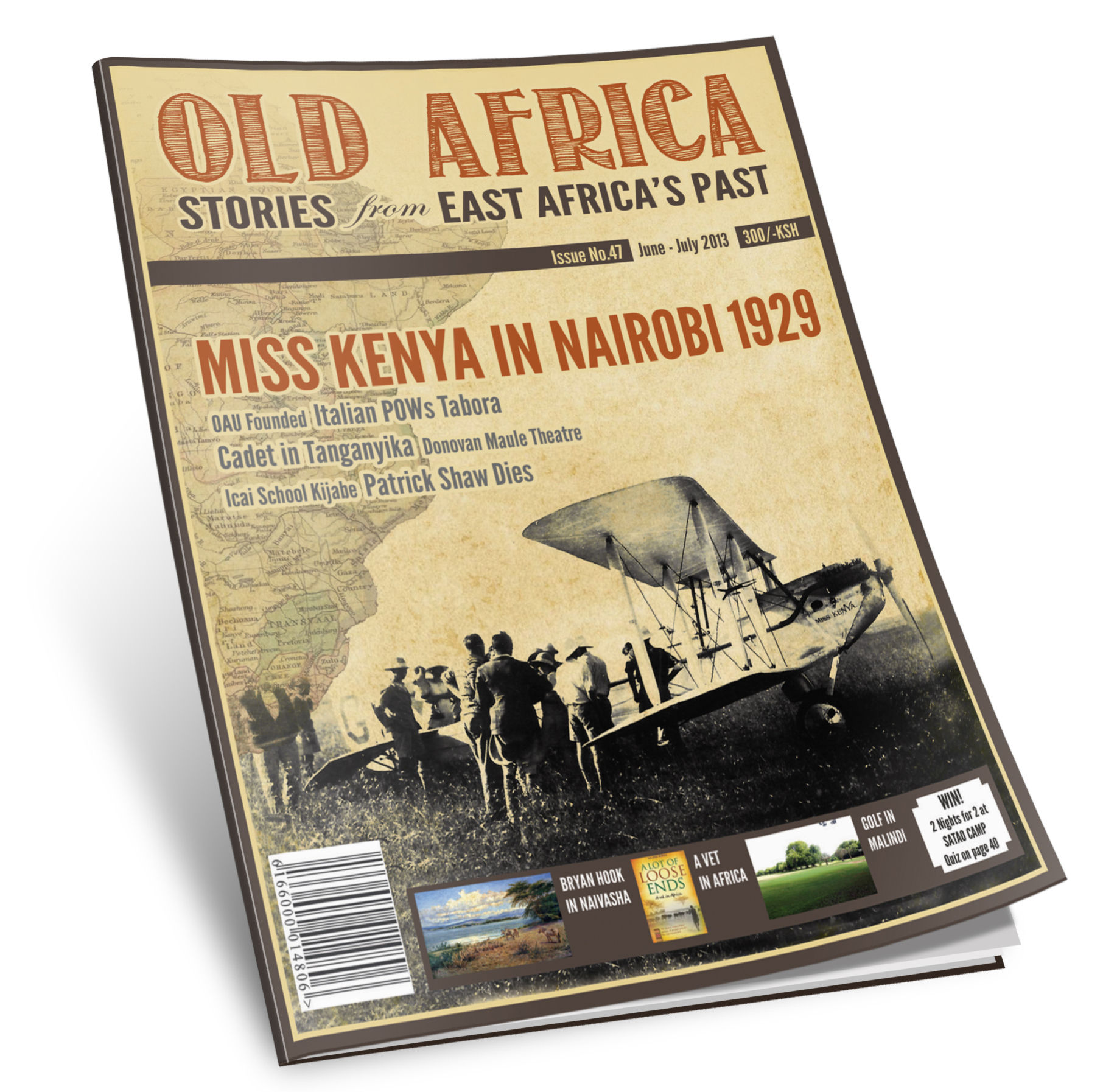 Old Africa magazine seeks to tell the story of East Africa's past through well-written stories and vintage photographs. Founded in October 2005, the first issue featured a story about the Royal Navy's ill-fated attempt to launch a naval presence on Lake Rudolph (now Lake Turkana) and an account of the Kedong Massacre. Since then the magazine has published stories and photos from Kenya's diverse ethnic groups – African, Asian and European – to preserve East Africa's history. 
---
Peter Ayre's Books Greenham Hall, Greenham, Wellington, UK. TA21 OJJ O1823 672603 peterjayre@aol.com   Africana Books – Pre 1900. Sadly, my husband Peter passed away in June 2018, and I have decided to take on his book business, which is why I am contacting his past customers. Peter had been unwell for the last few years, and had not been very active with the books. I am slowly learning my way round his stock system, and am relying on the descriptions he had made for the books he held in stock. I am more than happy to attempt to provide more detail if you require it, or send photos on request. I am sending this list to you, in the hope that it may be of interest to you. I would also be happy for you to pass it on to anyone you feel may be interested. If you do not wish to have any further lists sent, please let me know and I will make sure you are not sent any further lists. My first selection of books consists of books printed prior to 1900. Age has not been kind to some, so do please read the descriptions carefully. If you are interested in any of them, please note the reference number especially if more than one is listed. I will deal with orders in order of receipt.  Post and packing will be quoted depending on size, weight and destination and choice of service. Payment can be made using Paypal, or direct to bank.  Listings are made up as follows:-  Author, title, publisher, country, date, edition, size, weight,...